If you ask the question, "What Time is It?"  anywhere near a Coastline Crazy, you know what the reply is going to be…  People have asked that question without thinking that friends and fans of Jim Quick & Coastline might be in the room..or on the deck. It is always a party when Coastline is in town.
As I write this post, I look and see that it is almost 9:00 am and that means it is time for another edition of The Edge Radio Show. I would like to thank everyone for tuning in each weekday morning with us on Shag City USA Radio. Like they say on Shag City USA, "It's Crazy Baby!" In just over 2 months, I am blown away by the response to the show and this website. We have  been watching the facebook posts and website traffic increase every day,  It is exciting! We are having a  blast bringing you the best morning radio show. Bo tells me that people from over 30 different states have visited EdgeofTheSeat.com. We are on a mission to bring this music and fun to all 50 states.
9AM is Time for The Edge Radio Show
Of course, Beach Music is BIG on the Carolina Coast.  Some of the biggest events of the year happen in North Myrtle Beach, SC including a lot of band events featuring Jim Quick & Coastline, Band of Oz, Midnight Allie, The Entertainers, Carolina Breakers,and the Fantastic Shakers . If you are looking for a place to see the bands. Visit BeachMusicParty.com – Look for NYE in Ocean Drive!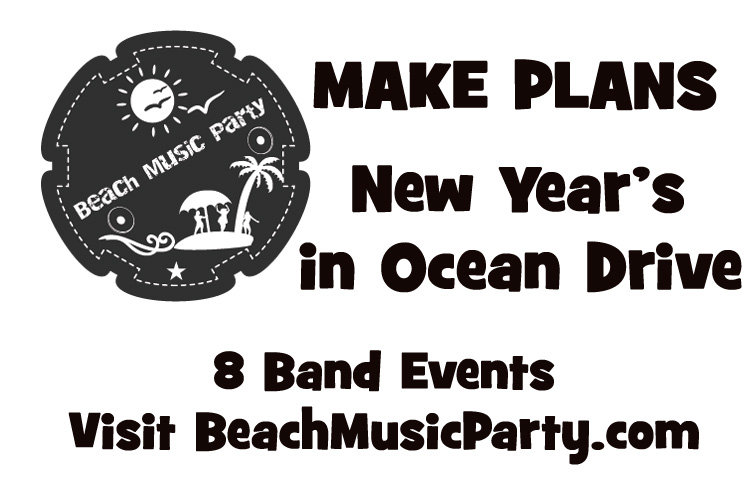 Sign up for Email Updates from Edge Entertainment for a chance to win 2 Tickets to NYE in Ocean Drive