Good morning and happy Tuesday (Twos-Day)! It's the day you will be served double shots of the artists and music we all love. It's all about getting you through the day with a smile on your face and some pep in your step and good music will do just that! Now that Thanksgiving is behind us, I will be adding some Christmas music into the mix today which I hope you enjoy.
Today is also special because the Rudolph The Red Nose Reindeer special comes on tonight at 8:00! This animated special is one of my favorites and marks the beginning of the Christmas season. What is your favorite Christmas movie?
Have a great morning and I look forward to having you along for the ride as we take a trip to the EDGE! See you at 11:00 am sharp!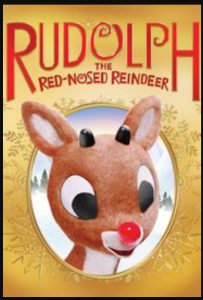 Join us on 94.9 The Surf at 94.9 FM or on the Web at 949thesurf.com