Happy Tuesday to you! Join us for 3 hours of the best music in the world on 94.9 The Surf! Special Thanks to our sponsors, Eggs Up Grill and Hair on Main.
Tuesday Edition – The Edge Radio Show starts at 9AM
Join us on 94.9 The Surf at 94.9 FM or on the Web at 949thesurf.com

Support our Sponsor – Eggs Up Grill- Barefoot Commons
Say Hello to Gordon and Sara when you visit them in North Myrtle Beach!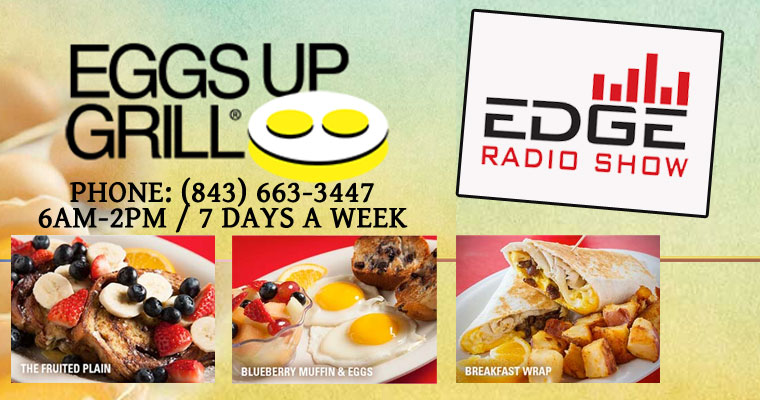 ..
Support our Sponsor – Hair on Main in North Myrtle Beach