Well. It is Thursday! It doesn't look good for the weekend for many of the beach music bands. There have been cancellations and rescheduled events announced. The Biggest event is probably Jim Quick & Coastline scheduled to be at the Horseshoe tonight. It has been moved to Next Thursday. Hopefully all the rain will be gone and the show will go on next week!
I know there are still some shows that have not been cancelled as you go inland. I hope to hear from those bands this morning. Keep checking back for updates from the bands we work with in beach music.
Band Schedule Updates should be posted below
Here is a Link to the Schedule Page on Beach Music Online for many of the Top Beach Music Bands.
click here for links to the schedules
Song Picks from Mike Worley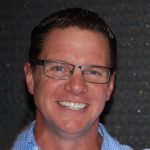 Thank you everyone for continuing to check in with us. We are not live today, but if I was live.. you would have heard these songs today on The Edge Radio Show.
~Mike
..
What are you doing this weekend?
..