It is Thursday once again, which means it is time for the Beach Music Party Update. If you are looking for songs.. scroll down for Mike's Song Picks for today. It is another big weekend. I want that storm out there to go away and let our Holiday Weekend begin with some of the best music in the world! We miss being with you live each weekday morning. I am looking foward to news about a new location for the show very soon!
Big Events
The Carolina SOUL Band is scheduled to be in the OD Horseshoe tonight, Thursday September 1st, in Ocean Drive – NMB. The staff at the OD Pavilion will be ready for you!
The Coastline Claassic After Party with The Castaways, Jim Quick & Coastline and DJ Chad Sain is Saturday Night in the Spanish Galleon. Tickets are available for only $10 – See Timmy Ray Davis or Danny Byrd.
The Might Tams from HOTLANTA are playing on Sunday Night September 4th in the Spanish Galleon
Band Schedule Updates should be posted below
click here for links to the schedules
Note and Song Picks from Mike Worley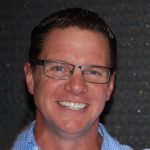 We hope to be back on the air very soon! We have had some great meetings and working to get the best place to put the show. Thank you everyone for hanging in there with us. We are not live today, but if I was live.. you would have heard these songs today on The Edge Radio Show.
~Mike
..
What are you doing this weekend?
..