He's back again! He is not going away! Black Friday is over a week away. Cyber Monday will follow. This guy is back because he heard we are helping beach music fans shop early and save money. Don't wait 'til next week. Start shopping today and save 15% at BuyBeachMusic.com courtesy of KHP Music, Shag City USA and Edge Entertainment. Beach Music CDs make the perfect Christmas Gift! Fill those stockings with Band of Oz, Coastline, Embers, Fantastic Shakers, and Chairmen of the Board CDs. You can even purchase Christmas Beach Music Albums with songs by Beach Music Artists.
Want to know how to get the discount? Simply like the 2 pages below if you haven't already and then leave a comment with the song title of a beach music song that you would put on your All Time Top 10 Beach Music Playlist. Everyone that does this will get a coupon to save 15% off at BuyBeachMusic.com.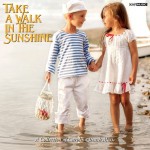 PLUS… leaving a comment on this post will enter you in a drawing for FREE STUFF including a FREE COPY of the new KHP Music compilation "Take a Walk in the Sunshine" featuring 15 songs including a bonus track, "Two Lonely People" from Willie Tee and Zipper. There is a new song written by Jim Quick and recorded by Jim Quick and Nichol Andrews. Glen Tippett from Coastline recorded "Something about Olivia". Roy Hamilton sings the title track of the CD. You can get 15% off this CD and more with 3 steps.
Step 1: Like this Buy Beach Music Page
Step 2: Like this Edge Entertainment Page
Step 3: Comment Below with a Favorite Song Title
Everyone that comments below will get the coupon and be entered in a drawing for FREE Stuff from KHP Music.