I hope you had a great weekend and are ready to get this final week before Christmas underway. I look forward to having along as we take a four hour musical journey to the EDGE! Today I will be including music from Harry Deal and The Galaxies. Unfortunately, we lost Harry over the weekend and I will be highlighting some of the popular hits Harry Deal and The Galaxies gave us. I have included a photo as well as the liner notes from their anthology cd. Have a great day and I will see you at 11:00 am sharp for the Edge Radio Show!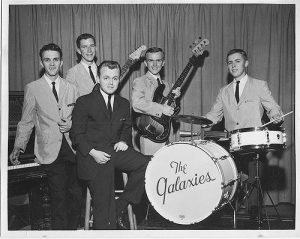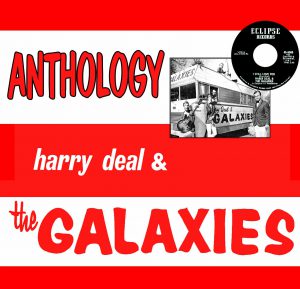 Liner Notes:
"Beginning in 1958, at a Beta Club Convention in Asheville NC, Harry Deal & The Galaxies started a small combo and worked their way up to an appearance at Reynolds Coliseum on the North Carolina State University campus and then to all the Beach Music venues. The Myrtle Beach Pavilion was a favorite booking, with the group garnering an impressive 10 year run, establishing the all time attendance record for the club in the process.
Hundreds of fraternity parties at numerous colleges, inspired them to record the classic party anthem "39-21-46"/"Hey Baby." on their in-house Eclipse Records. They also recorded for labels such as Atlantic, Companion, Jubilee, Coed, and Laurie – all based in New York, and later recorded for SSS International in Nashville, TK Records in Miami, Fla. and Supreme in Belgium and Holland. Besides "39-21-46"/"Hey Baby," other hit recordings included "She's Got It All Together," "I Still Love You," "What Am I Gonna Do" and "You Are Always In My Mind", all of which have established great reputations in the European Northern Soul Market. In 1970 Galaxie III Studio was established which became a popular recording hub for many area Beach and Soul acts.
Listen and enjoy this Anthology ……… we hope this offering gives you a broad overview of the 50 year success of this group, one that is known world wide."
Join us on 94.9 The Surf at 94.9 FM or on the Web at 949thesurf.com