Good Monday Morning Friends of The Edge Radio Show! It was a great SOS Fall Migration and good to see so many friends in North Myrtle Beach. There were a lot of awesome band performances and some great new and old tunes being played by the DJs in the Clubs located in OD.
CBMA Nominations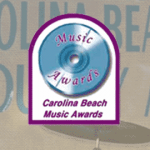 Thank you everyone that helped put us on the ballot for this year's CBMA's
We are very honored to be nominated for:
Internet Radio DJ – Mike Worley
Internet Radio Sow – The Edge Radio Show
Best Concert Series – The Edge Music Series
also
Andy Smith / Michael Branch Award – Bo 'the Webguy' Gilbert
We are excited to see many of the artists we have worked with get the recognition on this year's ballot. The CBMA Weekend in November is going to be another epic weekend in North Myrtle Beach.
Happy Birthday to Peter Carpenter – President of the CBMA
click here to see the full list of Nominations
Band of Oz and Southern Trouble
If you are planning to go see Band of Oz at The Sea Witch in Carolina Beach, you will want to purchase an advance ticket for $10. Both Band of Oz and Southern Trouble will be playing on Sunday October 2nd as the Final Show of the 2016 CBMA Nominated Concert Series of the Year "Edge Music Series" for this Season.
Tickets will only be available at the door if still available.
Songs for Tuesday
We may not be live today, but you might have heard some of these songs today if we were LIVE.. Enjoy!
Thanks for all the support
..