have you got your shopping done? We talked about sopping yesterday. If you are looking for some ideas, call us or contact us on the website. We have some great gifts from sponsors being offered this week. We have a great show planned today and hope you can join us The Edge Radio Show. Tune in and Turn it Up!
Tuesday Edition – The Edge Radio Show starts at 9AM
Join us on 94.9 The Surf at 94.9 FM or on the Web at 949thesurf.com

Support our Sponsor – Hair on Main in North Myrtle Beach
Call for Gift Cards – Buy $50 Gift Card and Get $10 Gift Card FREE – Call843-249-7804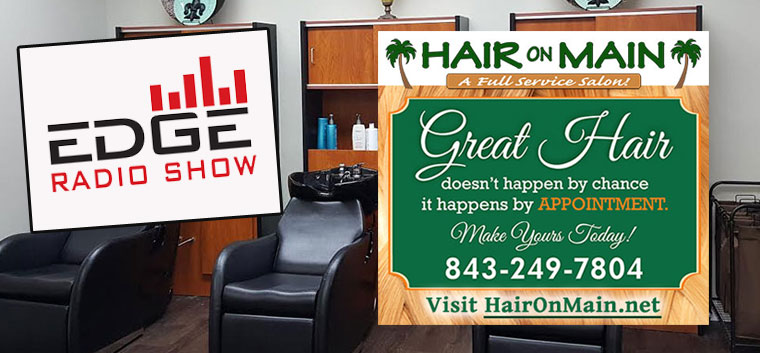 ..
Support our Sponsor – Eggs Up Grill- Barefoot Commons
Say Hello to Gordon and Sara when you visit them in North Myrtle Beach!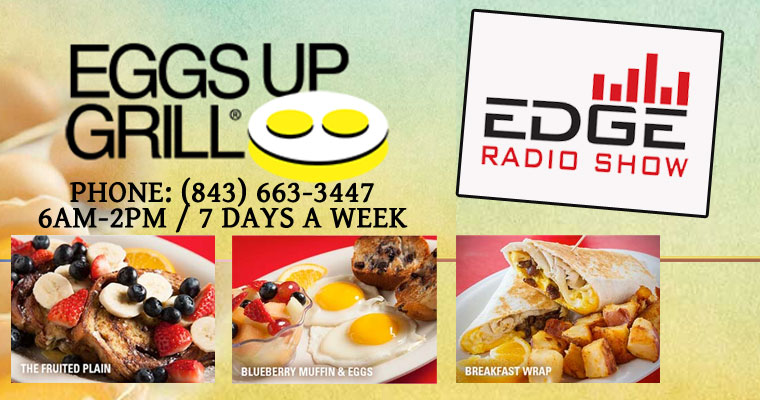 ..



..