We are very excited about the show tonight. This is the 4th show of the Edge Music Series. The Carolina SOUL Band will be in Carolina Beach for the first time tonight at the SeaWitch Tiki Bar. We are also excited to announce that Danny Woods will be there tonight for a special performance. It is going to be a party you do not want to miss. Thank you to all of our sponsors for making this series possible. e could not have done it without our sponsors. We look forward to seeing you tonight in Carolina Beach!
This morning, we are back at Shag City USA for another Friday Edition of The Edge Radio Show. Join us at 9 for the best 3 hours of your day listening to the best music in the world. Tune in! Turn it Up and Rip the Knob Off!
h2>Friday Edition of The Edge Radio Show starts at 9AM
Saturday Night in NMB
North Myrtle Beach – Saturday Night, join us at Coconuts for the Pre-party to the Mooncussers event at the Galleon.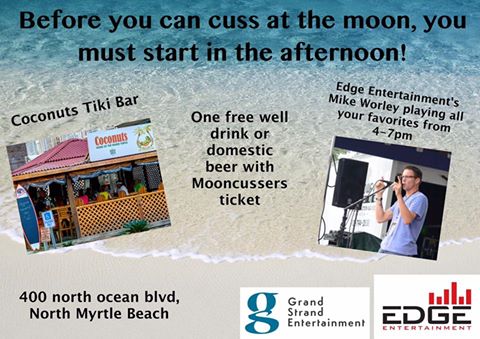 What do you wanna hear?