The Wait is NEARLY OVER! – Check with us on Facebook and our Website on Monday for some Big News about the Edge Radio Show! We may have some updates today via facebook LIVE on Beach Music LIVE Channel – Be Watching for us on facebook today and Monday!
JQ Today in NMB – Fundraiser
Great Food and a Good Cause – Join us at Fat Harold's Beach Club!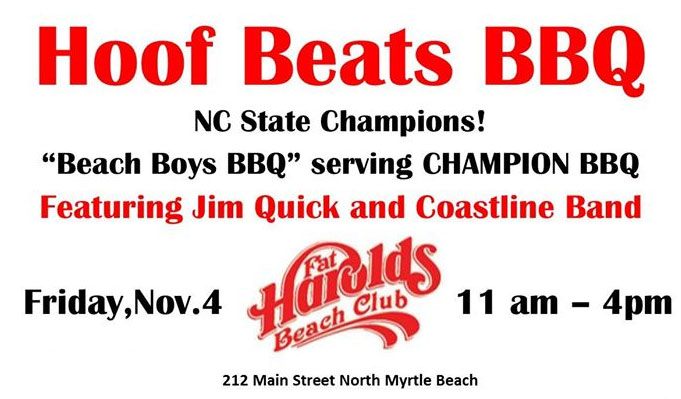 ..
Next Week in Ocean Drive
Are you getting excited about the CBMA Weekend?


..