As you probably know, we have been off the air this week. We should be announcing a new location for The Edge Radio Show with Mike Worley very soon. Thank you everyone that has supported us this past year – It has been a lot of fun…
It was a big night last night in Sunset Beach – If you missed the Band of Oz show, check out some of the videos from last night at the Beach Music LIVE facebook page
..
Speaking of Fun… It is Thursday and time for the Beach Music Party Weekend Update
Check out the band updates below from some of your favorites and mine. You might just see a DJ update to two on this page before the day is over.
Note and Song Picks from Mike Worley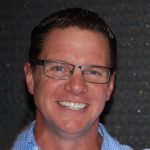 We are getting a lot of interest in the show and the future location. We will be back on the air very soon! Thank you everyone for hanging in with us. We are not live today, but if I was live.. you would have heard these songs today on The Edge Radio Show.
~Mike
..
What are you doing this weekend?
..