It is THE LAST Thursday of 2016!
We are live once again in the Studio at 94.9 the Surf in Ocean Drive. Join us on the Edge Radio Show for another 3 hours of the best music in the world. We are excited about the upcoming events this weekend in Ocean Drive. It starts tonight!
The Thursday Edition of The Edge Radio Show starts at 9AM
Join us on 94.9 The Surf at 94.9 FM or on the Web at 949thesurf.com

6 Band Shows for $30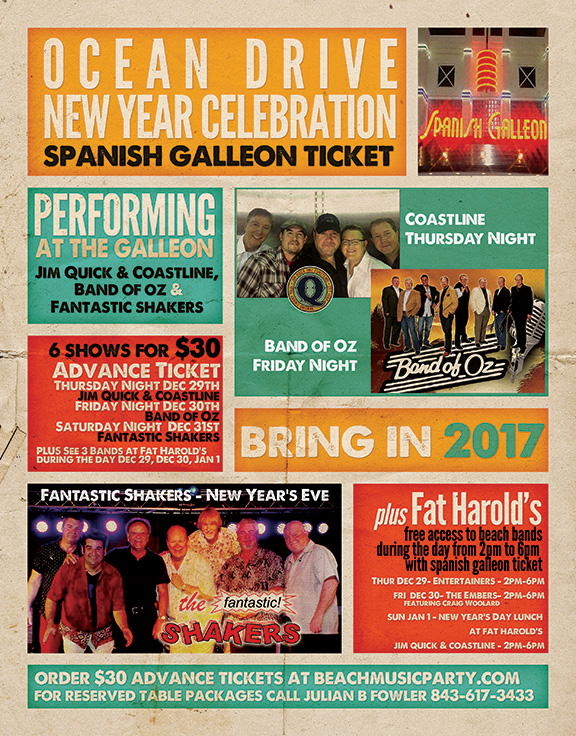 Where are you spending New Year's Eve?