We are excited this morning to be bringing you a brand new song release by the Band of Oz featured on their New Album also releasing this weekend. It is a very big weekend for BOZ celebrating their 50th Anniversary this weekend at the OD Resort. The event sold out weeks ago. Band of Oz and KHP Music have put out a new CD. Look for "Ones You Might Have Missed" online at BuyBeachMusic.com (after this weekend) and in your favorite music stores very soon. If you are in town, you can come by the OD Resort and purchase a copy in the Lobby on Friday afternoon February 17th and Saturday afternoon February 18th. Also be sure to book your cabin on the Band of Oz Anniversary Cruise with former members; Big John Thompson, Butch Barnes, Gary Brown and Chris Keaton and guests Blackwater Rhythm & Blues Band sailing from Tampa January 20-25, 2018. You can Call All About Travel Tours in North Myrtle Beach at 843-281-0480.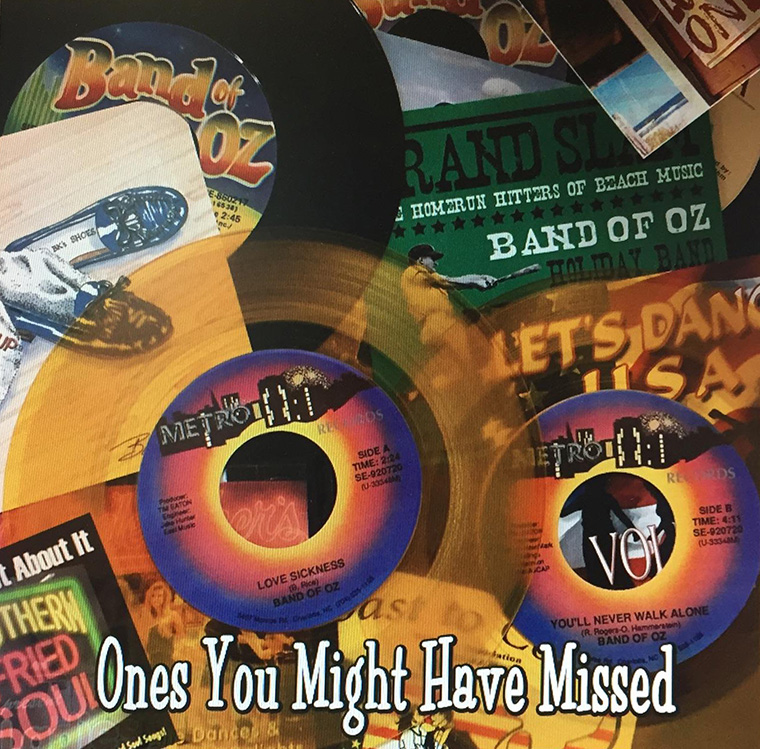 New Band of Oz
We will be playing the new Band of Oz song during the show and look forward to hearing what you think. Please comment below or on the facebook page.
OD in May
More Big News – In case you missed it, The Tams have been added to the lineup for the OD Beach Music Festival Weekend. They will be performing on Friday Night, May 5th at the Spanish Gallon for the Official Pre-Party. Tickets are on sale now for Friday Night and a limited number of reserved tables will be sold for Friday night. Please send an email to livecarolinabeachmusic@gmail.com with your phone number if you would like to sign up for a table. Julian B Fowler will call you back with details.
Best Music in The World
The Edge Radio Show will be featuring another 3 hours of the best music in the world. We are LIVE from the Studio at 94.9 the Surf in Ocean Drive.
Thursday Edition of The Edge Radio Show starts at 9AM
Join us on 94.9 The Surf at 94.9 FM or on the Web at 949thesurf.com

Get Tickets for Big Events Coming Up
Mar 3rd and 4th – Salute to NC Music Hall of Fame – BOZ and The Embers
Saturday March 18th – Jim Quick is Back at The Mad Boar – Wallace, NC
Friday May 5th – Pre-Party to the Ocean Drive Beach Music Festival – NMB – ORDER Today before it Sells Out!
Saturday May 6th – Ocean Drive Beach Music Festival – NMB – ORDER Today!
..
Tell us what you think about the new Band of Oz song!
..